Why Become A Webcam Model?
Why Become A Webcam Model?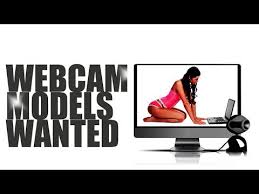 If you have been thinking about becoming a webcam model but are not sure of what the benefits of this line of work are, you have come to the right place. Below you will find a list of the top benefits of working as a webcam model.
Privacy
You might be wondering how working in front of a camera, with hundreds or thousands of viewers watching can be considered private, read on to understand. When working as a webcam model you get to choose a fictional name and address. This helps you keep your private life to yourself.
Furthermore, webcam websites make it possible for their models to block access from various states or even countries as a way of safeguarding their privacy. Any videos that get leaked online are also taken down quickly by the webcam site you work for once you make a request.
As you can see, working as a webcam model doesn't mean that you have to sacrifice your privacy.
Set Your Own Schedule
One of the most important benefits of being a webcam model is the freedom you have in setting your own schedule. As a webcam model you choose when and how long you want to work. This means that you can work at night, in the morning or during the day. Once you have established yourself and have a loyal group of viewers, you can work for a couple of hours, several days a week and still make a lot of money.
Webcam models can even work for an hour or so and then go out to run errands without having to take time off work.
You Set The Rules
Working as a webcam model enables you to be your own boss. In addition to setting your own working hours as described above, you also get to set the rules. You don't have to talk to anyone you don't want to during your webcam sessions. Even better, you can block or mute anyone who annoys you and continue chatting with your preferred customers.
Tips
Most webcam models love this line of work due to the tips they receive from satisfied customers. In addition to tips in cash, which are usually offered in tokens through the webcam site, webcam models also receive all kinds of gifts from viewers. Some viewers will even ask the webcam model for a wish list, and then send them gifts from this list.
Many Ways To Make Money
In addition to making money from the tips left by customers, webcam models also have access to many other means of making money. For instance you can use your webcam sessions to also advertise various products and make commissions on the sales. You can also make more money by selling popular videos and images of yourself to your followers. This way, you will be making money even when you are offline.
Webcam modeling has been growing in popularity over recent years; the above advantages of being a webcam model give a clear picture of why this is the case.
Click here to become a webcam model now and start earning from home